Royce YC Hong, Co-Founder & CEO of Xing Mobility, explained that despite the fame of "Miss R," the company's rally-inspired electric supercar, Xing Mobility's business is "not building and selling hyper-cars." He styles his company as an electric powertrain supplier. "Xing Mobility chose the electric hyper-car as an R&D platform and proof-of-concept to our Electric Drivetrain technology with the most demanding performance targets," he stated.
Xing is building a limited production (19 cars only), each priced at US$1 million. This "allows us to use the most advanced material and most aggressive methods to achieve our performance objectives, to empower battery and drivetrain technology breakthroughs that are unachievable within conventional industry norms and approaches," explained the CEO.

But how is "Miss R" different from Tesla's second-generation 2020 Roadster?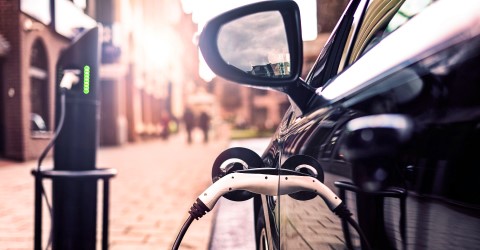 In contrast to the Roadster, which aims to mimic the driving experience of a present-day sports car, Hong claims an entirely different aspiration for Miss R. Namely, "reaching unthinkable performance capabilities on-road, on-track and off-road and achieving the kind of versatile driving experience that has never been available to drivers before."
Specifically, he calls Miss R "the world's first electric supercar with on-road and off-road capabilities," boasting "four-wheel torque vectoring and capable of staggering speeds." Powered by four independent 350-V motors, Xing's prototype supercar has "projected performance of 0–100 km/h in 1.8 seconds, 0–200 km/h in 5.1 seconds, and a max speed of over 270 km/h," claimed the CEO.
To be clear, Xing Mobility has no intention to compete with other EV manufacturers. Hong stressed that his mission is "to empower every and any vehicle maker in the world to go electric." In other words, while Tesla has ambitions of becoming a world-class carmaker, "we are keen to become a provider of powertrain systems to commercial and recreational vehicle manufacturers."

Source: EE Times
Taiwan Trade News Centre: https://www.taiwantrade.com/mp/news-center