Well renowned for its custom-made, high quality motors, parts and accessories, the MOTORCYCLE TAIWAN trade show has long been a vital sourcing platform for every motor enthusiast. It draws international buyers from around the world to scout out the latest high-end products for their quality-hungry clients. With Japan as the top buyer, and super motor market Asian countries representing 5 of the visitors' top 10 countries of origin, MOTORCYCLE TAIWAN connects every corner of the motor industry.

Running concurrently with Taipei AMPA, Autotronics Taipei, EV Taiwan and Taiwan Tuning, this 5-in-1 megashow represents one of the best opportunities to meet with suppliers and find future OEM manufacturers in Asia.

Spotlight features:

Big-bore
Having enjoyed an estimated 20% annual sales growth since last year's show, the big-bore naked bikes will continue to be a highlight in MOTORCYCLE TAIWAN 2018.

ATV & UTV
Taiwan has over 20 experienced ATV manufactures, including the 1000cc ATV producer TGB (Taiwan Golden Bee).

Tuning parts
Taiwan is one of the world's top three suppliers of high-quality, innovative scooter performance-tuning parts. Its veteran manufacturers make motor parts that are more integrated, attractive and value-added.

2017 post-show report: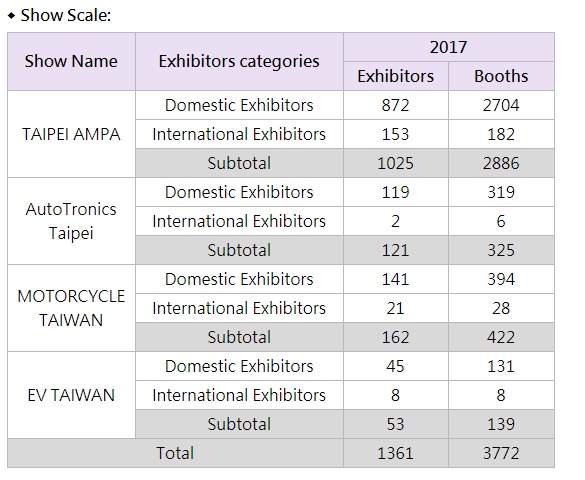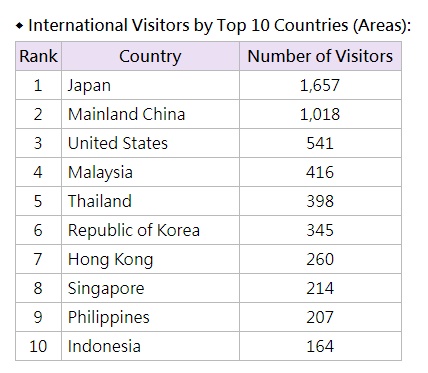 2018 Exhibit profile:
- Motorcycles, scooters, UTV and ATV
- Motorcycle parts and accessories
- Motorcycle Frame and Parts
- Custom Bikes Parts and Accessories
- Motorcyclists' Accessories
- Engines and Parts
- Maintenance Equipment

Please contact us at
london@taitra.org.tw
or on 02076384676 to preregister for your free entry badge with fast-track entry. A limited number of Taitra subsidies are available to eligible UK buyer companies to attend the show. Please get in touch for more details and to apply.