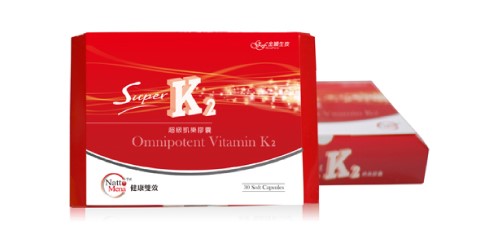 The recent report was a descriptive study on the growing global market for Vitamin K2. The addition of the report to the research firm's existing repertoire highlighted the rising importance of Vitamin K2 in the pharmaceuticals industry.

As a key manufacturer of Vitamin K2, GeneFerm possess advanced capabilities in fermentation, strains screening and recovery, and purification technology.

For Vitamin K2, GeneFerm supplies the product NattoMena (Natural Vitamin K2), a form of natural Vitamin K2 derived from nattō. Nattō is traditionally made from soybeans fermented with Bacillus subtilis, and it is widely consumed in Japan.

Menaquinone-7, the form of Vitamin K2 GeneFerm derives from nattō has been found to help with bone and vascular health.

GeneFerm's undertakings include the manufacturing, development and marketing of fermented fungi, microbial, probiotics products. The company also supplies Antrodia cinnamomea, Nattokinase, Red yeast rice, Cordyceps, various probiotics, and fermented fruit products.

GeneFerm's advanced and complete in-house large-scale fermentation facilities provides over 220 tons fermentation capacity. The company also offers a complete preparation and packing line, providing customers with a one-stop service.

Over the years, GeneFerm has formed strong research cooperation relationships with hospitals, medical centers, or educational institutes, which enabled the company to conduct in-depth studies and research for new products.

With experienced R&D and production teams, GeneFerm offers functional food raw materials and ODM services as well as fermentation toll manufacturing services.