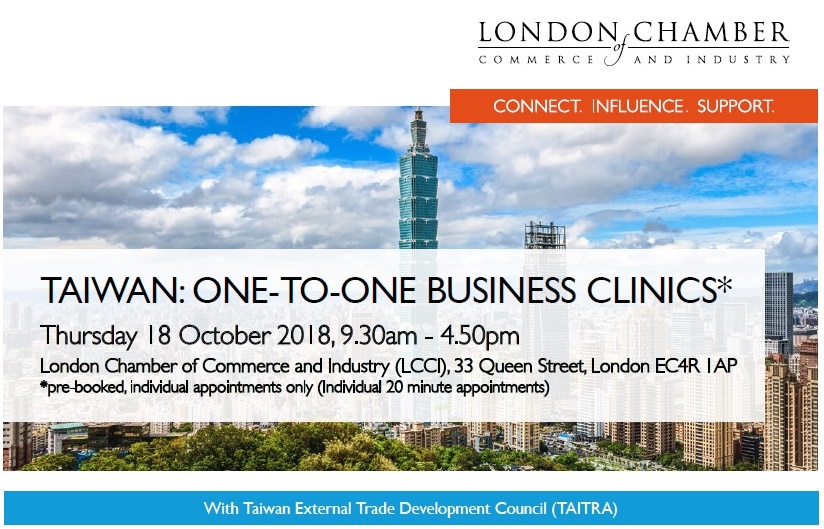 WHY TAIWAN?

As one of the four largest economies in South East Asia, Taiwan is a key player in the 'East Asian Miracle' and a market of high economic and strategic value. As a gateway between Europe, the United States, Japan and the emerging Asian markets (and a bridge connecting China and international markets), this advanced country attracts investment from around the world and offers various tax and sector-specific incentives. Having made great strides in technological development in the recent past, Taiwan has become one of the leading suppliers of technologically advanced products to the global market.
Taiwan's GDP is the nineteenth largest in the world on a purchasing power basis. The Taiwanese have more disposable income than their counterparts in Korea, Japan, France or the UK. Increasing wealth is resulting in a growth in consumption, including demand for foreign imports. In total, 40% of goods consumed are imported.

TO REGISTER

If you would like to discuss the opportunities for your company in Taiwan and book an individual appointment (20 minutes), please complete and return the attached application form. We will then contact you to arrange an appointment. Please note that places are limited.
Please complete the attached booking form in block capitals and email to:
Vanessa Vlotides, Head of International Business team, E: vvlotides@londonchamber.co.uk